There are numerous websites where photographers – and other creative professionals – can create public portfolios to showcase their best work. Some of the sites below have both free and paid membership options, and there are some limitations on the free accounts. I recommend creating accounts on all of them, completely filling out your profile and uploading your very best work. If you can think of any portfolio sites that I may have missed, let me know by leaving a comment.
1. flickr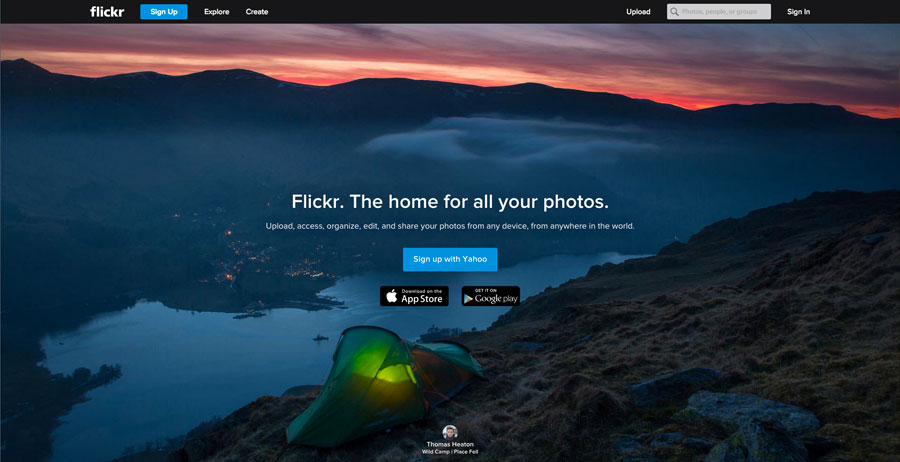 Possibly the most popular and well-known portfolio site of them all, flickr has been around since 2004 and is currently owned and operated by Yahoo. With billions of photos and hundreds of millions of members, it is a great place to share your images and become involved with a variety of photography groups and communities.

2. photo.net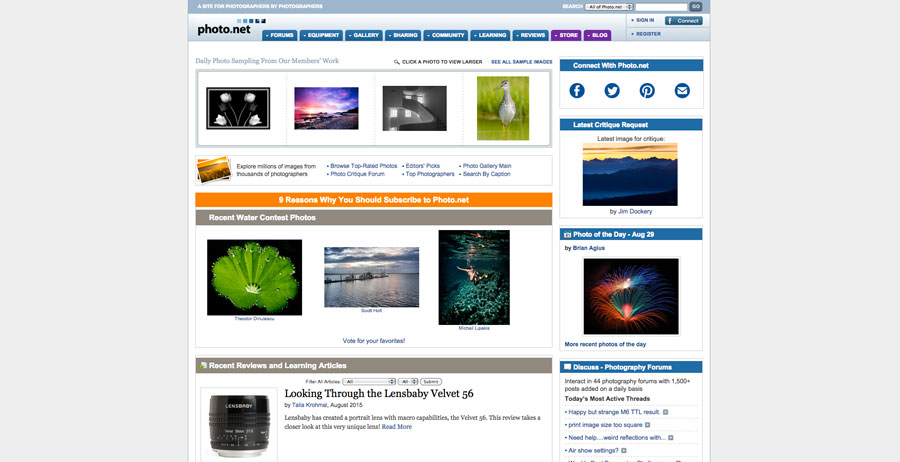 Another established photography website is photo.net, which was started in 1993. According to their site, they "strive to be the best peer-to-peer educational system for people who wish to become better photographers." They have over 832,209 registered members, from beginners all the way to successful professionals.
3. behance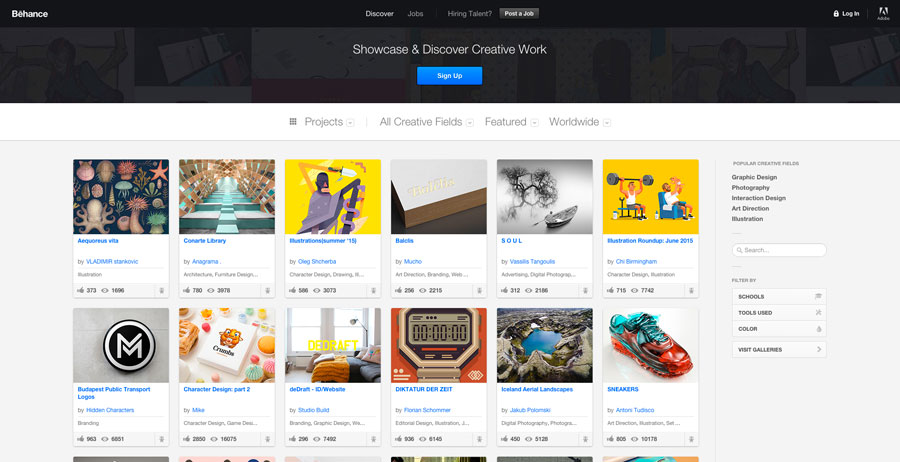 Behance is not only for photographers, but for other creative professionals as well. Owned and operated by Adobe, it features a wide variety of work from photographers, illustrators and designers. Their mission is "to empower the creative world to make ideas happen," and they claim to be "the leading online platform to showcase & discover creative work."
4. Cargo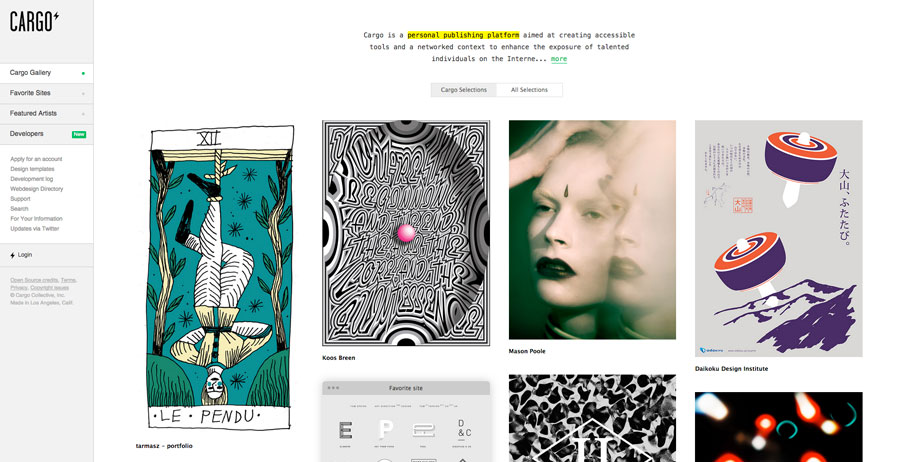 Personal publishing platform Cargo provides tools and a network to enhance the exposure of talented creatives. Members are offered free-standing websites with a variety of template options, tools to control displayed content and a unique user interface built around their work.
5. YouPic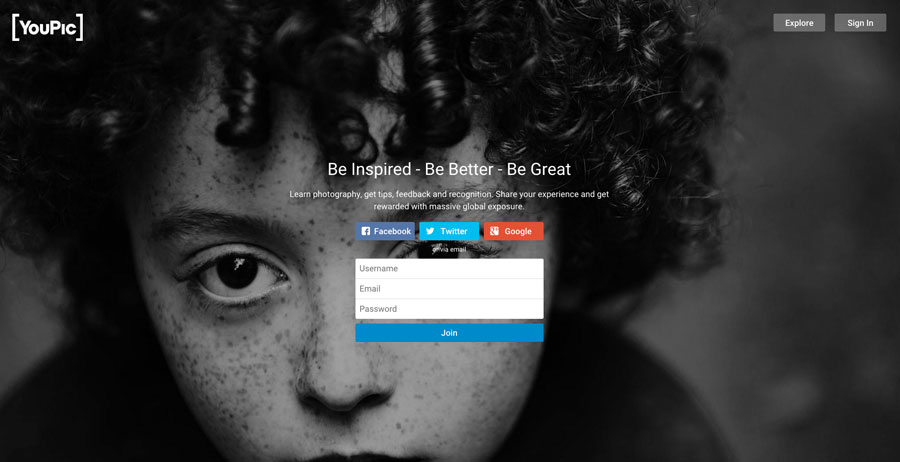 YouPic is a portfolio website for amateur and professional photographers from all over the world. It features a system where users are awarded "experience points" (or XP) and move from level 1 to 20, based on objectives and actions they take on the site. It is to get people involved in exploring others' art, while at the same time promoting their own.
6. Coroflot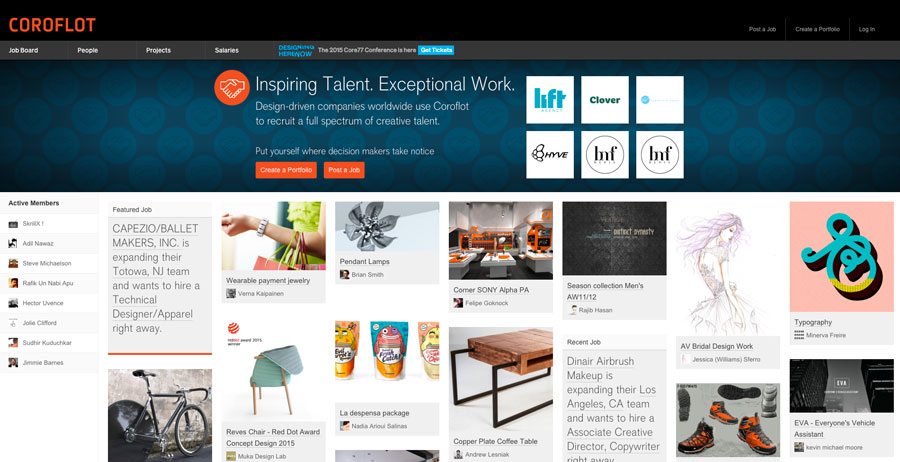 Launched in 1997, Coroflot now hosts more than 2 million images and over 150,000 projects are added each month. Their site showcases work by professionals and students from all over the world, and even has a job board for companies searching for top-notch creative talent.
7. Portfoliobox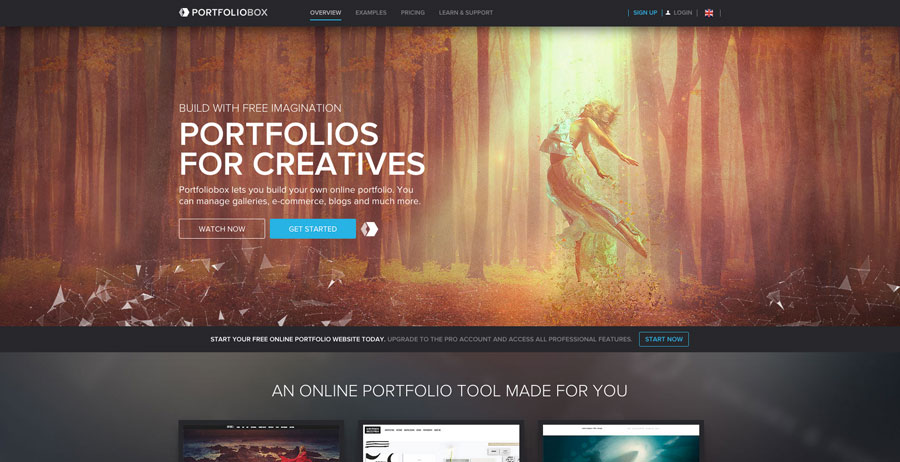 Portfoliobox is a tool that anyone can use to create a professional portfolio website. They offer both free and paid options – you can upload up to 50 images with the free account. Site design options are extensive, as they are not based on themes. You can mix and match templates to create a truly unique website.
8. Crevado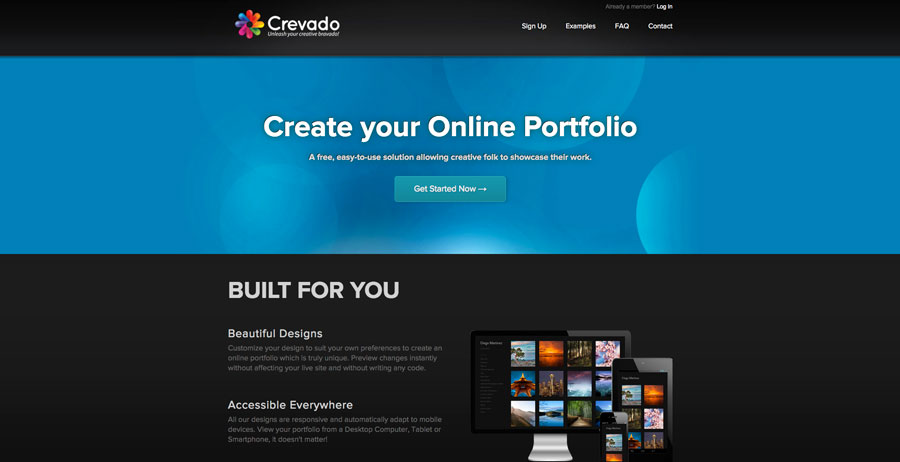 Crevado is a free, user-friendly portfolio solution for creatives looking to showcase their work. You can customize the look of your portfolio and preview changes instantly. All of their designs are responsive and can be viewed with ease from desktops, tablets and smart phones.
9. MyFolio
MyFolio gives artists and organizations a place to share images, videos and even audio. You can build a customized portfolio (6 available themes/layouts) and even add custom html. The free version includes 1Gb of free storage, which is more than enough to upload a good amount of your best photographs.
10. Salon.io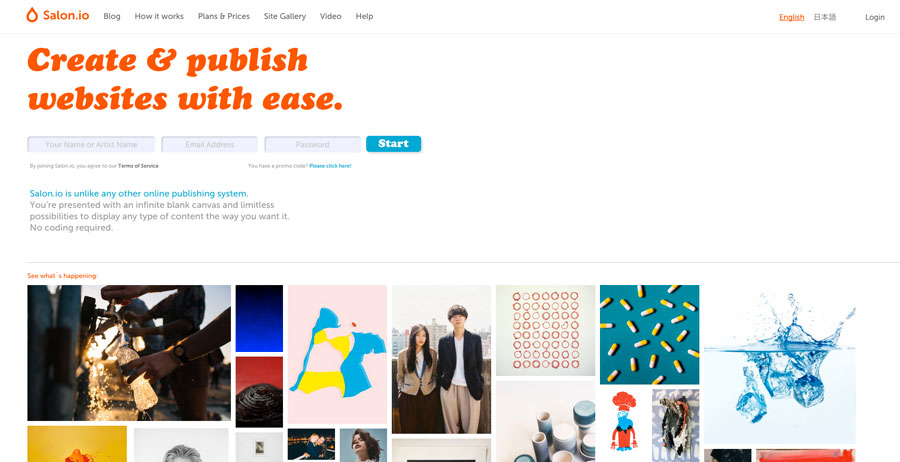 Salon.io is extremely unique in that it gives artists a blank canvas and unlimited possibilities regarding content and how it is displayed. The design interface is easy-to-use and you can literally create your portfolio in a matter of minutes. Using the free version, you can have up to 3 pages and 150 images.
Did you like this post? Feel free to share it and subscribe to our newsletter for helpful photography tips, resources and information delivered straight to your inbox. Simply enter your email in the opt-in above. Your email address is safe with us, and we will never share it.

If you have any questions or comments, please leave them below. I will respond as soon as possible.