Originally published as a humor and general interest magazine in 1883, LIFE was transformed into a weekly news magazine with a heavy emphasis on photojournalism when it was purchased by Time founder Henry Luce in 1936. It was printed on a weekly basis from 1936 to 1972, then as an intermittent special from 1972 to 1978, and finally as a monthly from 1978 to 2002. The reinvented LIFE magazine was the first all-photographic American news periodical, and it ruled the market for more than 40 years.
At one point, the magazine sold more than 13.5 million copies a week. The photographs appearing on the pages of the magazine provided rare glimpses into the Soviet Union, concentration camps in Germany and the conflict in Vietnam, among others. LIFE's role in photojournalism is widely considered to be its most important contribution to publishing. In this post, you will learn about some of LIFE's photographers, and see some of their most famous images.
Margaret Bourke-White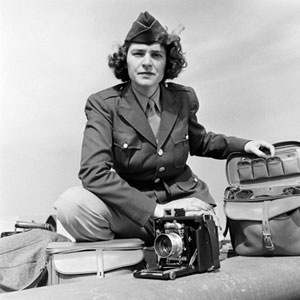 Hired as LIFE's first female staff photographer, Margaret Bourke-White captured the image of Montana's Fort Peck Dam for the inaugural issue of the reinvented periodical. In 1941 she gained access to the USSR, where she took Josef Stalin's portrait for another cover. After World War II ended, she traveled to India where she captured iconic images of Mahatma Ghandi, including the one below with his spinning wheel.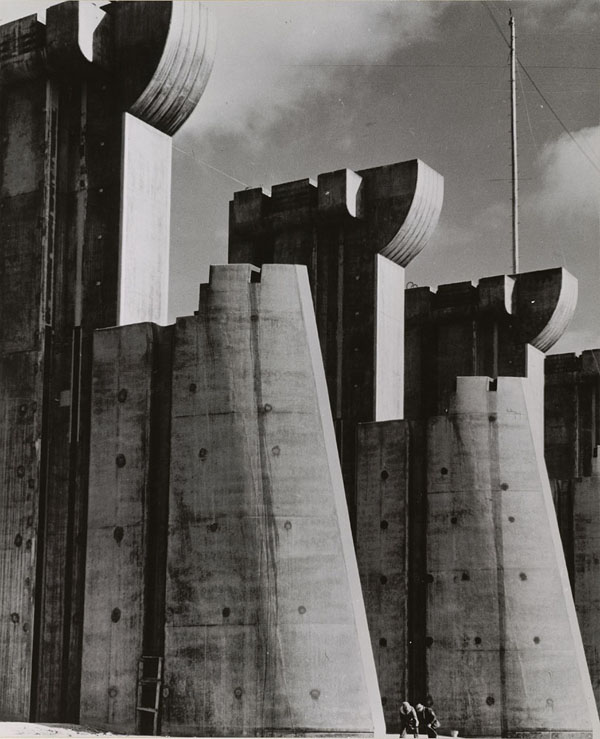 John Dominis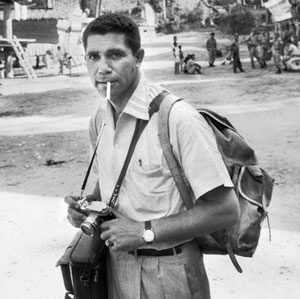 John Dominis was born in Los Angeles in 1921. He attended the University of Southern California, where he studied cinematography, and enlisted in the United States Air Force in 1954. Following World War II, he worked as a freelance photographer for a number of publications, including LIFE magazine.
One of his most famous images features African-American track stars Tommie Smith and John Carlos raising their fists in support of the civil rights movement and black power during the 1968 Olympics in Mexico City.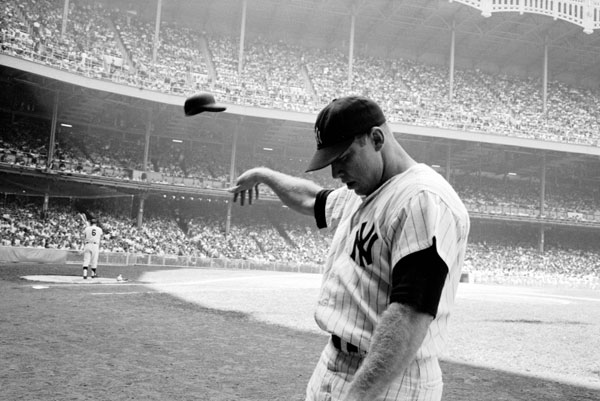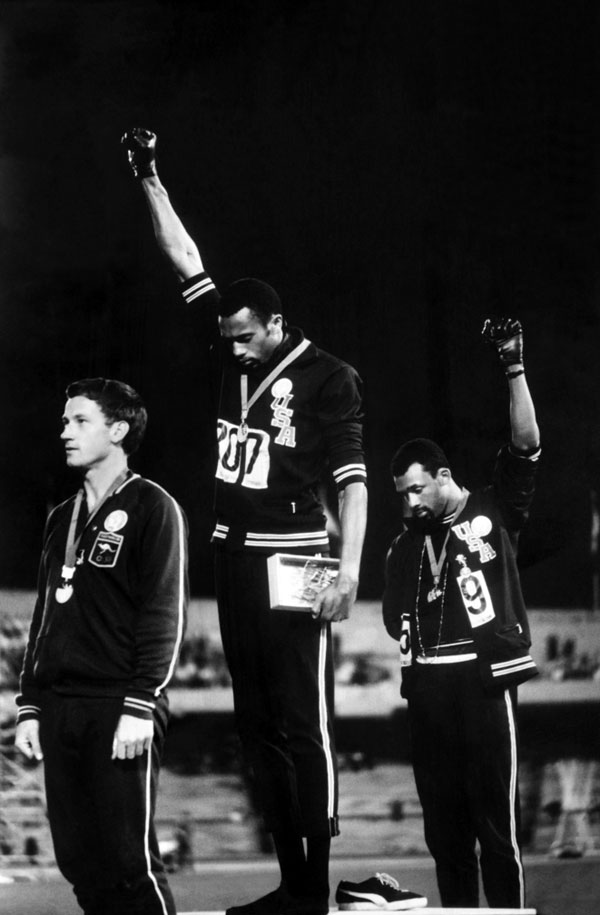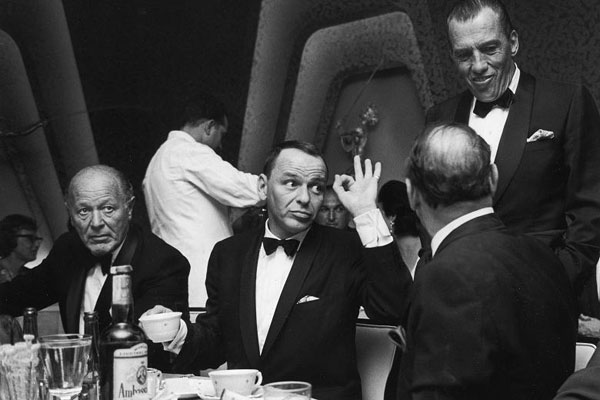 Alfred Eisenstaedt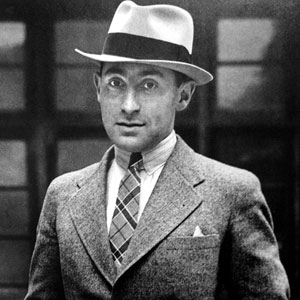 Considered one of the most prolific photographers of the 20th century, Alfred Eisenstaedt's images have graced the cover of LIFE magazine 90 times. Perhaps his most famous cover photo was that of a sailor kissing a nurse in Times Square on VJ Day (see below). Unlike most news photographers of his era who used 4×5″ press cameras with flash attachments, Eisenstaedt preferred shooting with a 35mm Leica and making use of natural light. This gave him greater speed and added flexibility when shooting news events or capturing candid images of people in action.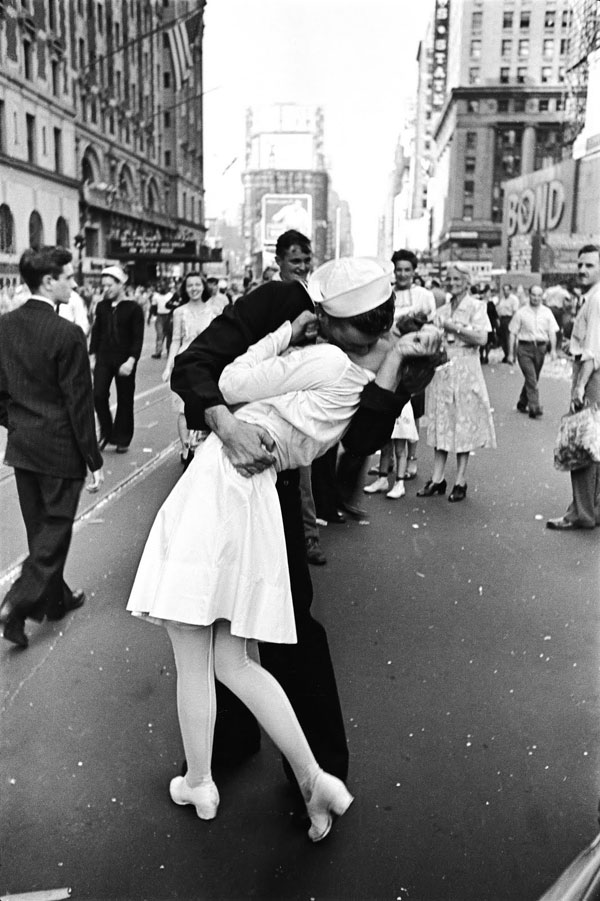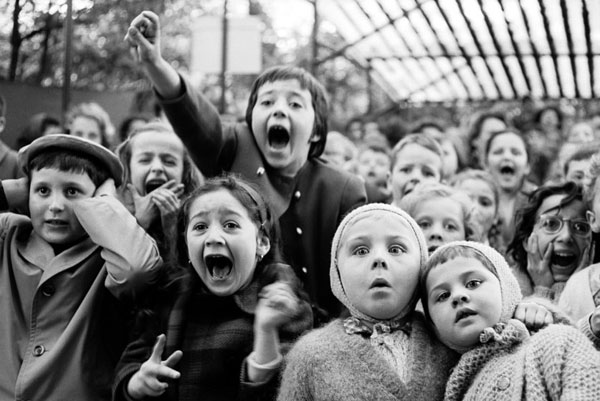 J.R. Eyerman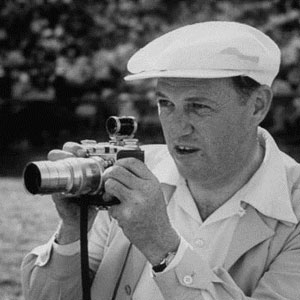 The idea of a famous photographer being born in his parents' photo studio sounds like something out of a fictional novel. It was, in fact, how J.R. Wharton Eyerman arrived in this world, being delivered in his parents' Butte, Montana studio. Both of his parents were photographers from whom J.R. learned an immense amount.
As a youngster, he helped his father take thousands of images of Yellowstone and Glacier Park. He left home at the age of 15 to attend the University of Washington, where he became a civil engineer. At the height of World War II in 1943, Eyerman was assigned to the Atlantic fleet, where he covered naval operations during the North African and Sicilian campaigns.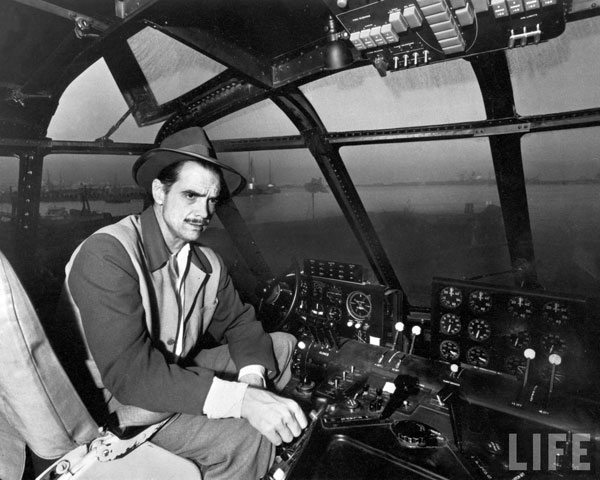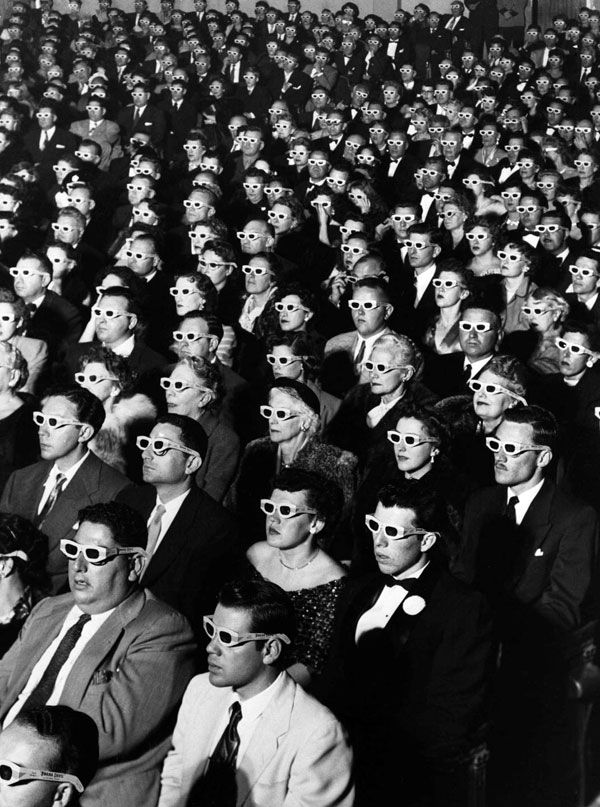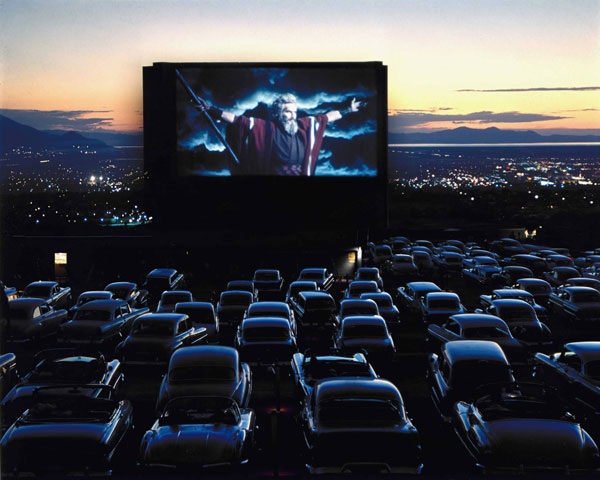 Andreas Feininger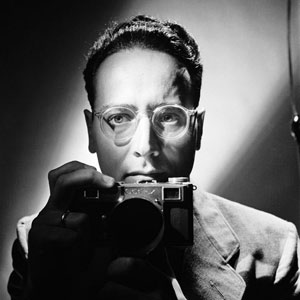 Andreas Feininger was born in Paris, France on December 27, 1906. He was raised in Germany where he received an education in architecture. In 1936 he moved to Sweden, where he shifted his focus to photography. During World War II, he immigrated to the United States, where he began a career as a freelance photographer. He joined the staff of LIFE magazine in 1943 where he worked until 1962. Feininger is best known for his dynamic black and white photographs of New York City.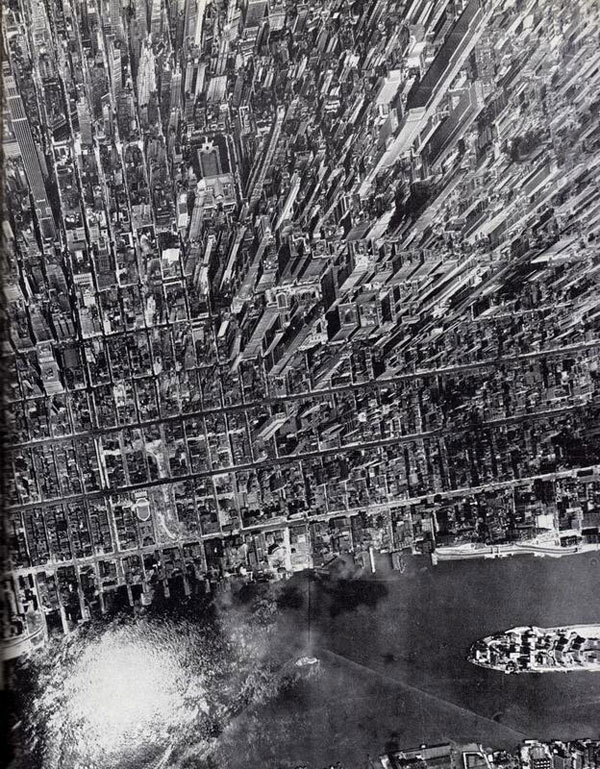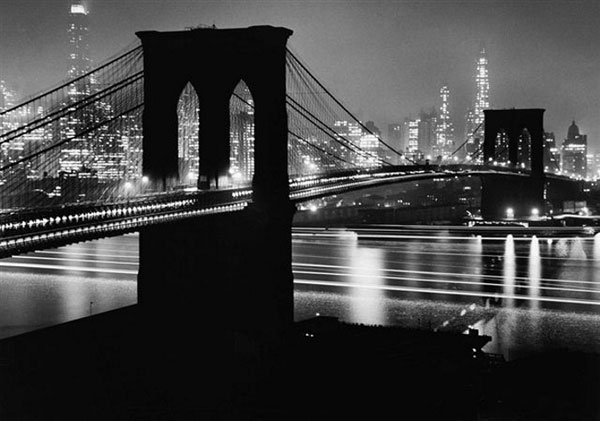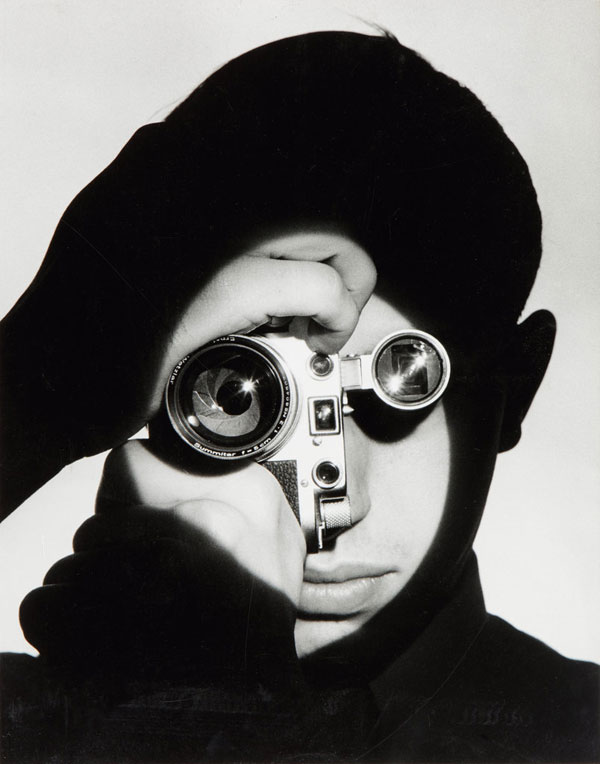 Nina Leen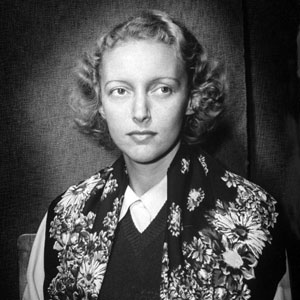 Photographer Nina Leen was born in Russia, but spent time in Italy, Switzerland and Germany. She studied painting in Berlin before immigrating to the United States in 1939. Her first series published in LIFE was of tortoises at the Bronx Zoo, which she shot with her Rolleiflex camera.
She never became a staff photographer with the magazine, but contributed regularly from 1940 until the magazine closed in 1972. Throughout her time shooting for LIFE, she contributed over 50 cover photos and countless reports from all over the world.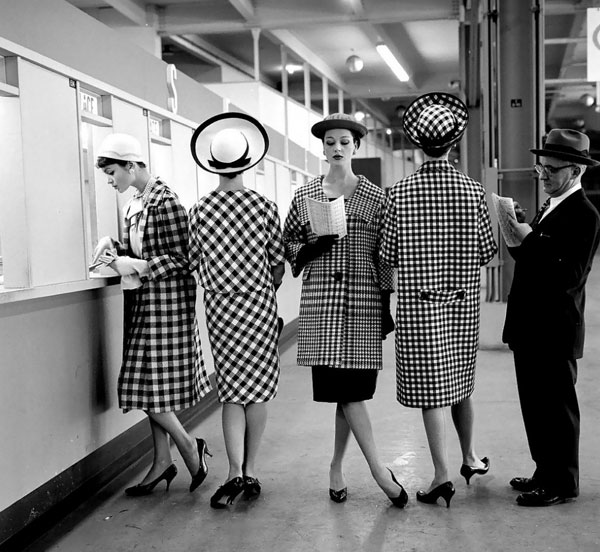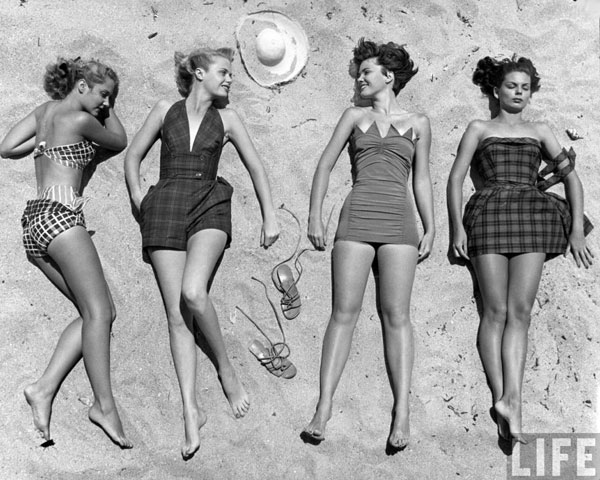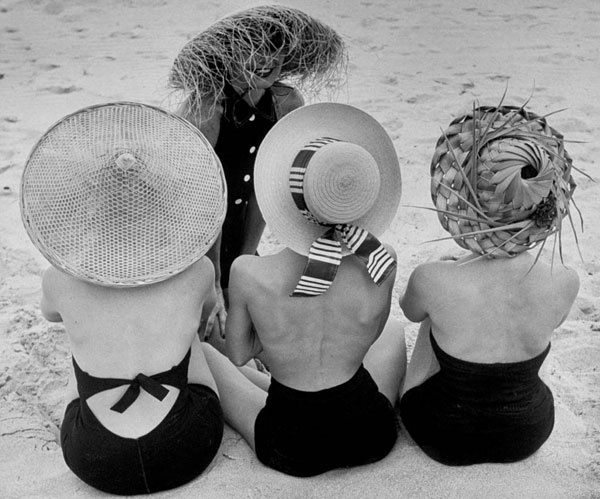 John Loengard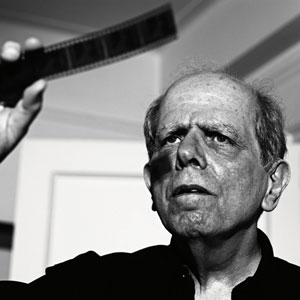 American photographer John Loengard was born in New York City in 1934. He became interested in photography at the age of 11, when his father purchased a new camera. John took pictures for his high school newspaper, and photographed a freighter run aground on Cape Cod for LIFE in his senior year at Harvard University.
Loengard joined the staff of LIFE magazine in 1961, and served as its photo editor from 1973 until 1987. In addition, he has taught at the International Center for Photography and held numerous photographic workshops around the country.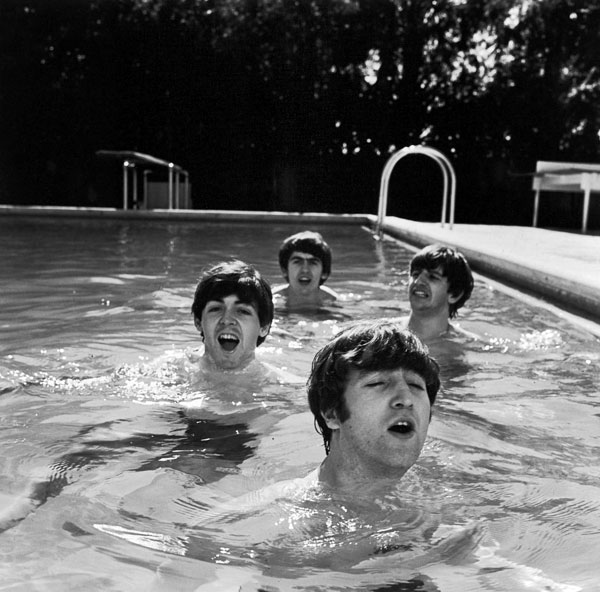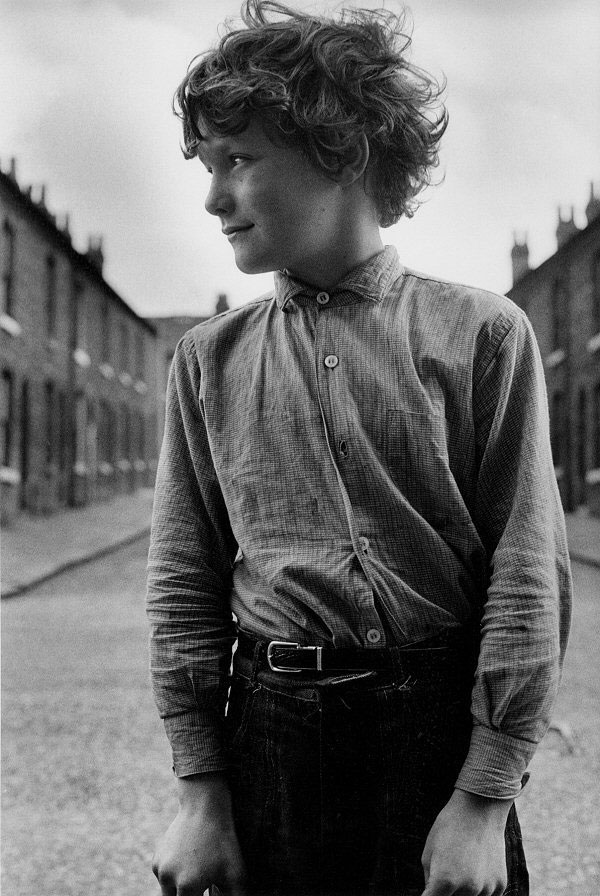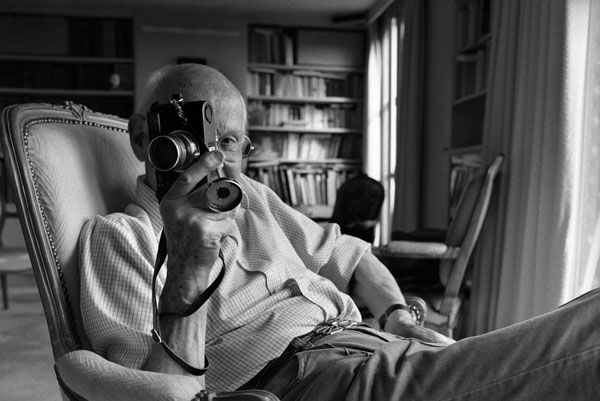 Gjon Mili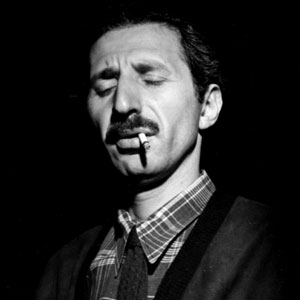 Gjon Mili was born in present-day Albania, but spent the majority of his childhood in Romania. He attended Gheorghe Lazăr National College in Bucharest, and migrated to the United States in 1923. Mili was educated as an engineer and completely self-taught as a photographer. He started working for LIFE in 1939, and shot a wide variety of assignments ranging from Pablo Picasso in the French Riviera to various celebrities in Hollywood and many subjects in between.
Gjon Mili was one of the first photographers to use electronic flash and stroboscopic light for non-scientific photographs. This enabled him to effectively freeze people in rapid movement, for which he was very well known.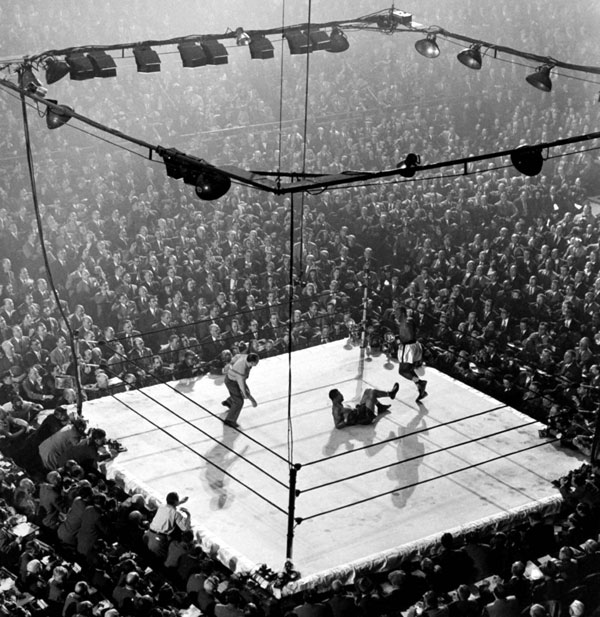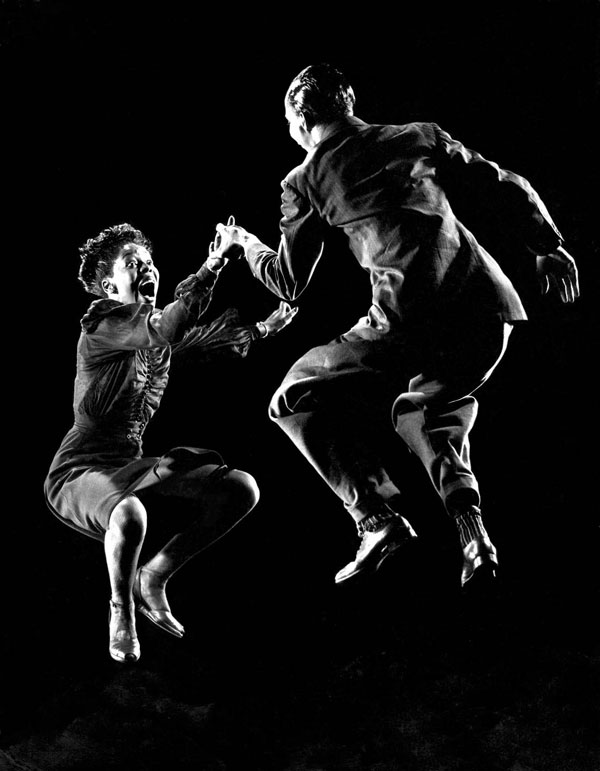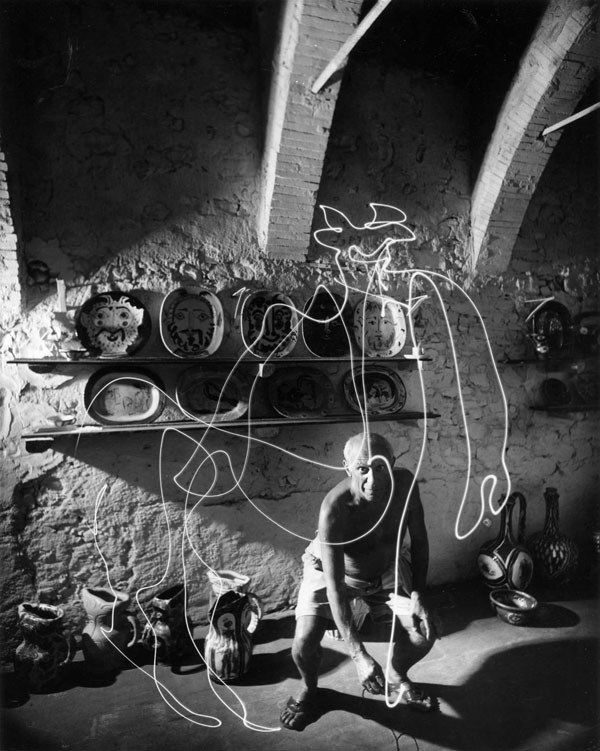 Ralph Morse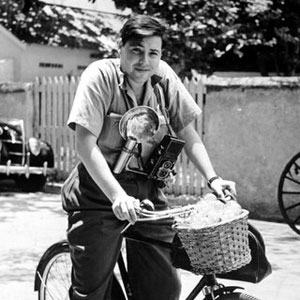 Photographer Ralph Morse was born in Manhattan, but grew up in a Bronx apartment with his mother and sister. He attended DeWitt Clinton High School, where he joined the school newspaper and was a dedicated journalism student. He aspired to become a newsreel cameraman, but lacked the necessary $1,000 to join the union. Instead, he enrolled at City College of New York for free, and took every single photography class they offered. He worked at a photo studio in New York City, and in the darkroom at Pix Publishing.
Alfred Eisenstaedt was a silent partner at Pix, who discovered Morse's photographic skill. After much nagging, Eisenstaedt convinced Wilson Hicks, the picture editor of LIFE, to meet with Ralph. At their first meeting, Hicks gave Morse his first assignment, covering author Thornton Wilder's acting on Broadway in his own play Our Town. This was the start to Ralph Morse's 30-year career with LIFE, where he was considered the magazine's specialist in technical photography.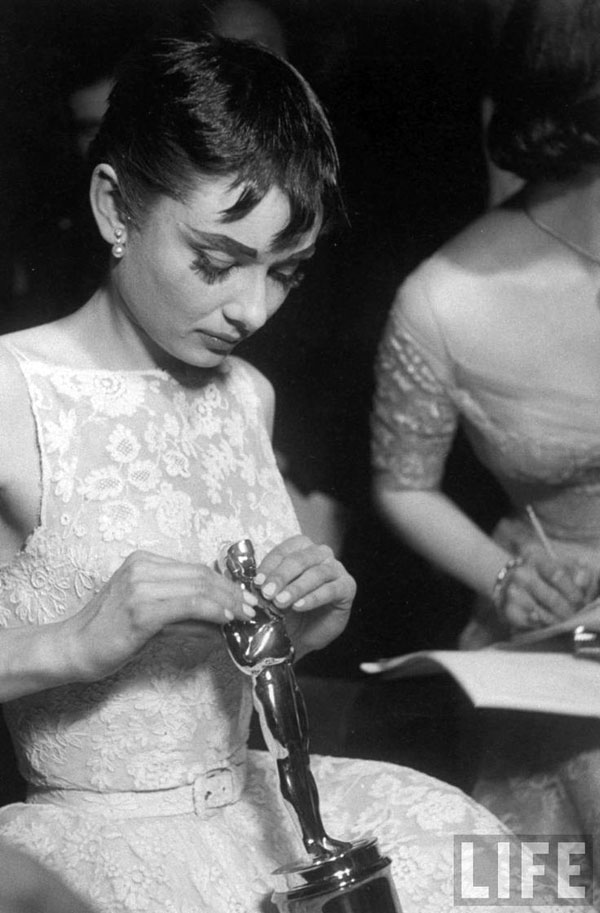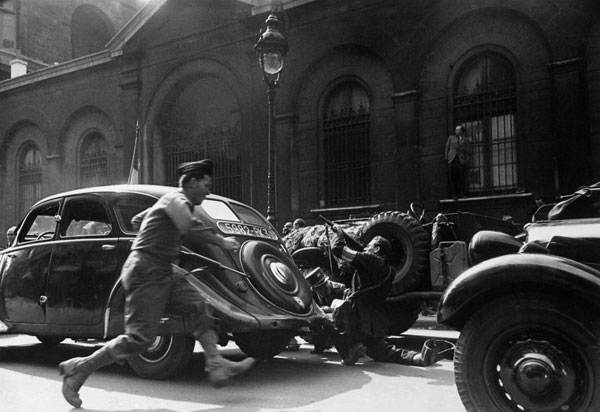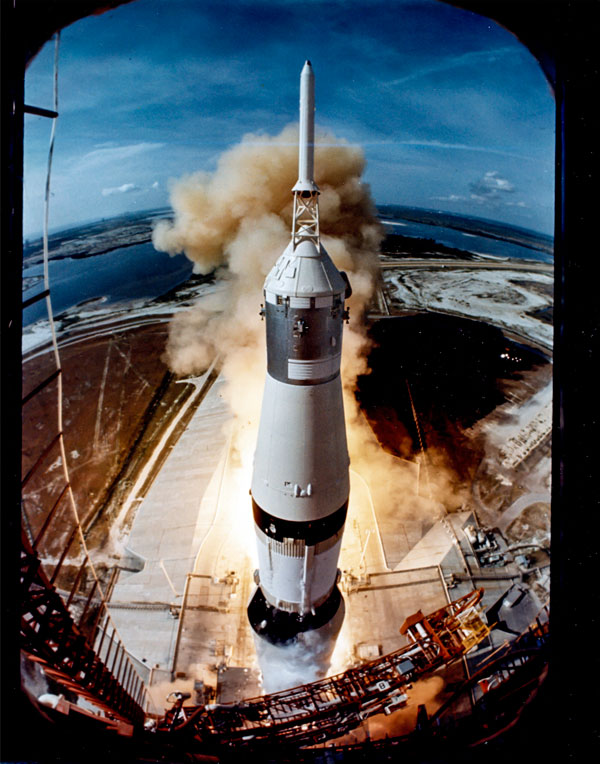 Carl Mydans
Carl Mydans was born in 1907 and grew up playing on the Mystic River near Medford, Massachusetts. He became interested in photography while studying at Boston University, where he worked at the school newspaper. As a child, he had dreams of becoming a surgeon or boat builder, but gave these up while attending college to pursue a career in journalism instead. His first reporting jobs were for The Boston Globe and the Boston Herald, and he worked as a writer for American Banker in New York City after graduating from college. In 1935, he moved to Washington D.C. where he joined a group of photographers in the Farm Security Administration. He and fellow photographers Dorothea Lange and Ben Shahn documented the conditions of rural American workers. Carl Mydans joined LIFE magazine in 1936 as one of its earliest staff photographers. He shot a wide array of photographs throughout Europe and Asia during World War II. In 1941, he and his wife Shelley became the first husband and wife team on LIFE magazine's staff. While in the Philippines, they were both captured by invading Japanese forces. They were held as prisoners for one year in Manilla and one year in Shanghai, China before being released as part of a POW exchange in December of 1943. Despite having been a prisoner of the Japanese during World War II, he bore no ill will towards the Asian nation, and even headed Time-LIFE's Tokyo bureau with his wife after the war.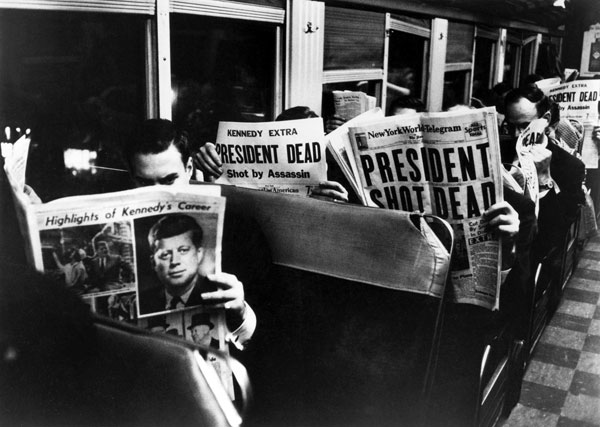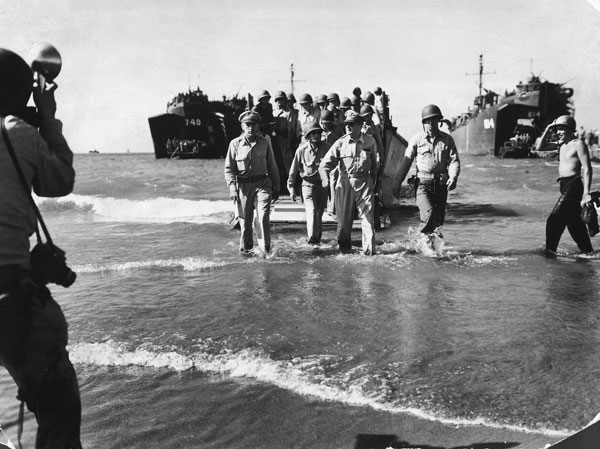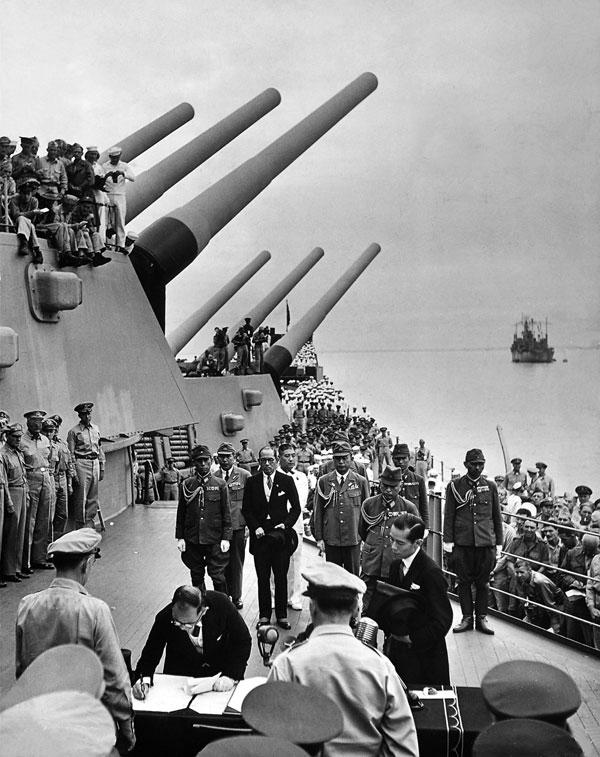 Gordon Parks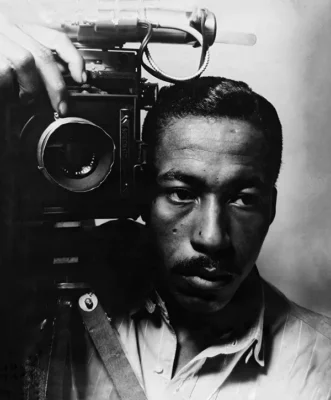 Gordon Parks was a photographer, film director, author, poet and composer who was prominent in documentary photojournalism from the 1940s to the 1970s in the United States. Much of his work focused on civil rights, poverty and African Americans. His most iconic photos were of poor Americans taken during the 1940s for a federal government project. Gordon's 1948 photographic essay on a young Harlem gang leader earned him a job as a staff photographer at Life magazine, where he worked until 1972.
In 1956, his photo essay "The Restraints: Open and Hidden" Gordon shed light on the effects of racial segregation while following the everyday activities and lives of three families (the Thorntons, Causeys and Tanners) in and around Mobile, Alabama. During his tenure with Life, he wrote a few books about documentary photography, and in 1960 was named Photographer of the Year by the American Society of Magazine Photographers.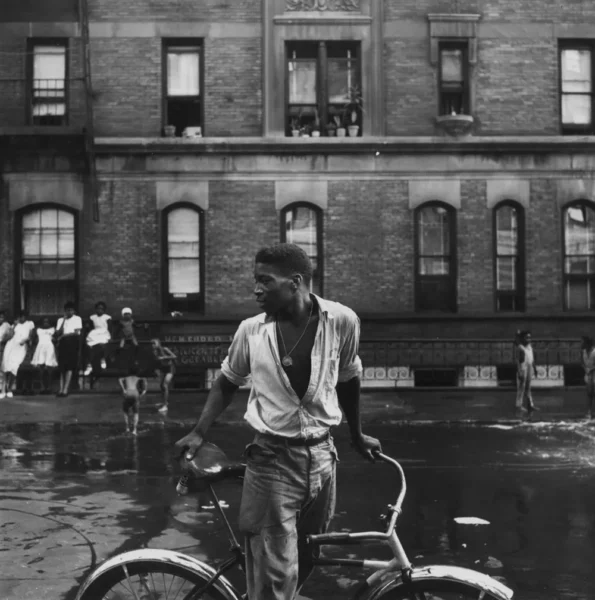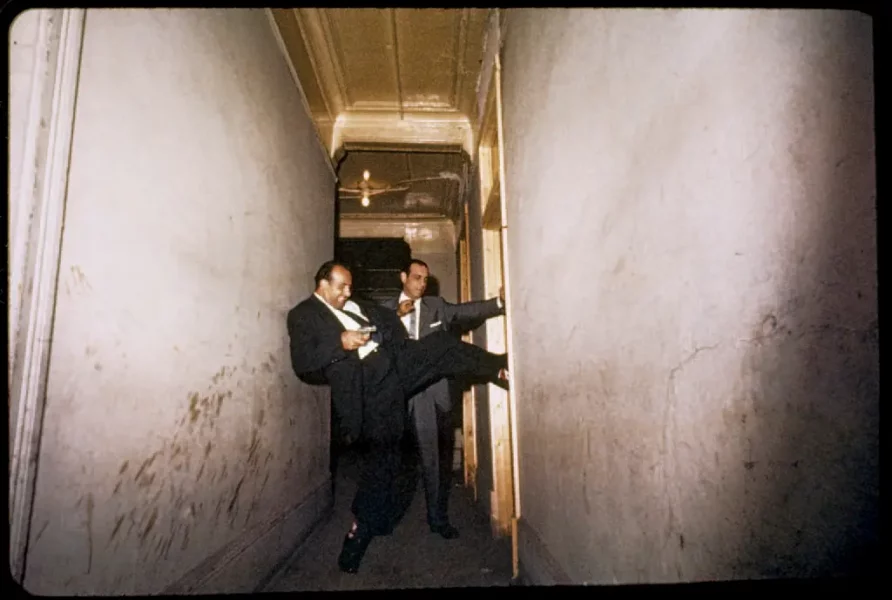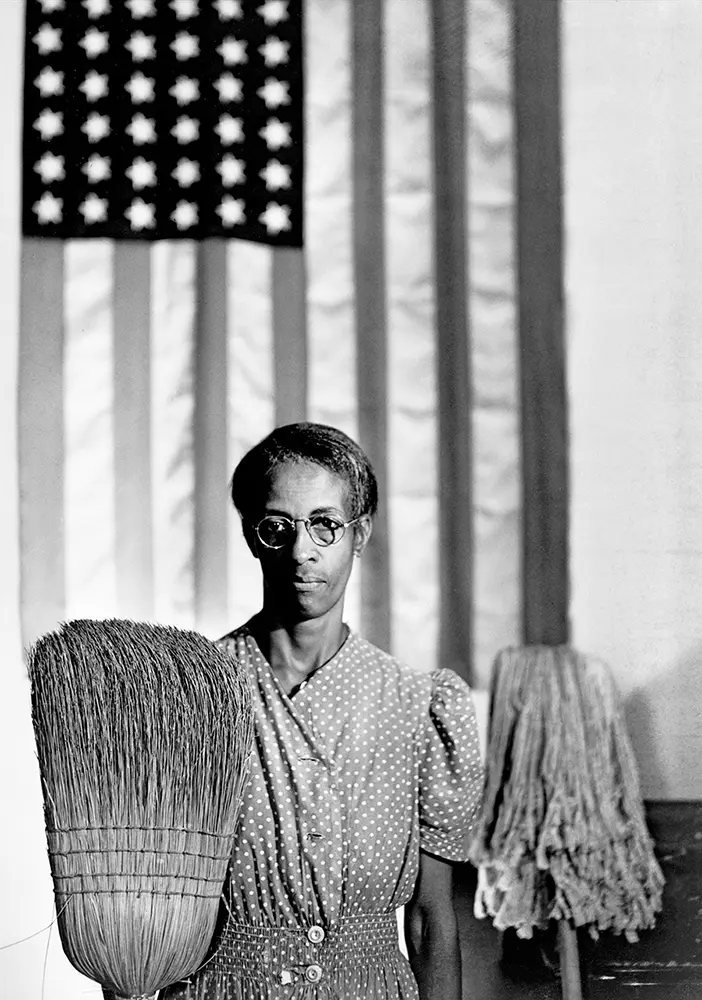 W. Eugene Smith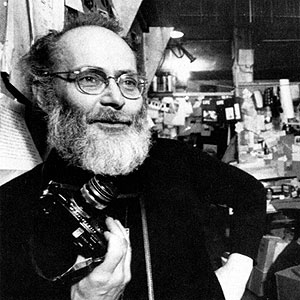 American photojournalist W. Eugene Smith was known for his dedication to his projects, and helping to develop the photo essay into a sophisticated visual form. He was born in Wichita, Kansas and got his start in photography shooting for a pair of local newspapers, The Wichita Eagle and the Beacon. Eventually, Smith relocated to New York City and started working for Newsweek. He was fired from his position at Newsweek for refusing to shoot with a medium format camera. He joined as a staff photographer of LIFE magazine in 1939, where he continued to use his 35mm camera. Screenwriter and documentarian Ben Maddow wrote that "during his relatively brief and often painful life, Smith created at least fifty images so powerful that they have changed the perception of our history."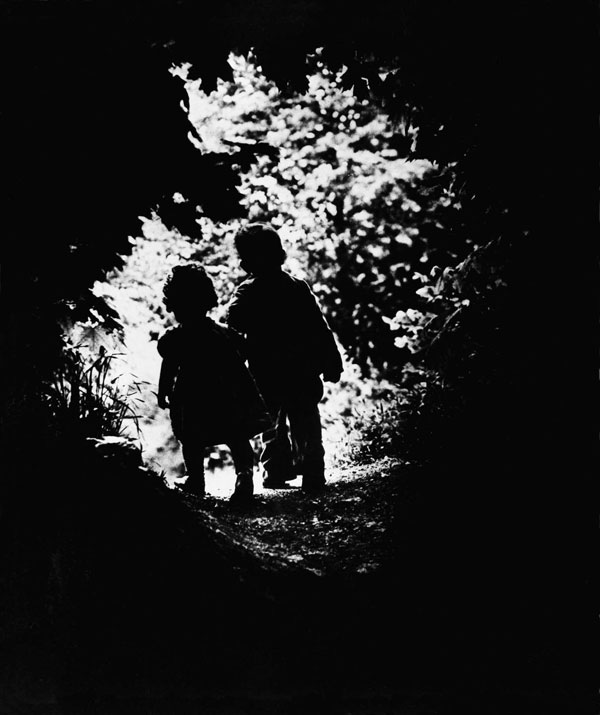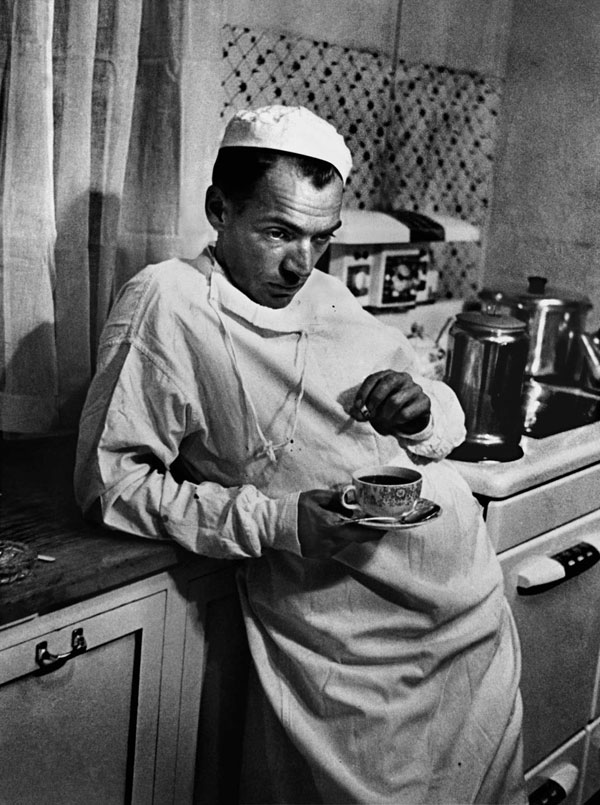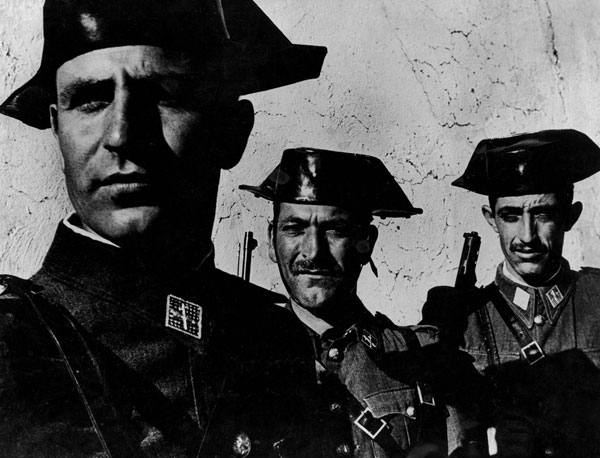 Henry G. (Hank) Walker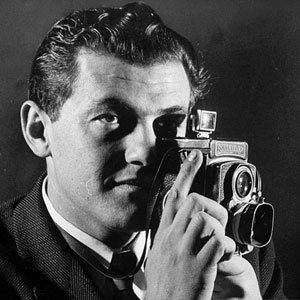 Hank Walker started shooting for LIFE magazine in 1948 as a contract photographer, and joined the staff three years later. In 1951, he was assigned to Washington D.C., where he was a White House photographer. His most famous image features the silhouetted figures of John F. Kennedy and his brother and campaign manager Robert F. Kennedy as they talk in a Los Angeles hotel suite on the eve of the 1960 Democratic convention.