If you take pictures for a living or even just regularly as a hobby, chances are that you have been in a photography rut at some point. Are there times when you don't feel inspired to create new images, and would rather do anything other than take photographs? If so, then you have experienced the dreaded "photography rut." In this post, you will learn 7 techniques to help you break out of your funk and get back to doing what you love – creating new and exciting imagery.
1. Shoot Something Different
Do you normally take lifestyle or studio portraits? Maybe you're a product photographer who creates images for catalogs or advertising? No matter what kind of photographer you are, shooting the same subjects on a regular basis can get boring and frustrating. Switch it up by taking photographs of anything other than your normal subjects. Grab your gear and head out to shoot some landscapes, long exposures at night (make sure you have a tripod) or anything else you wouldn't normally photograph.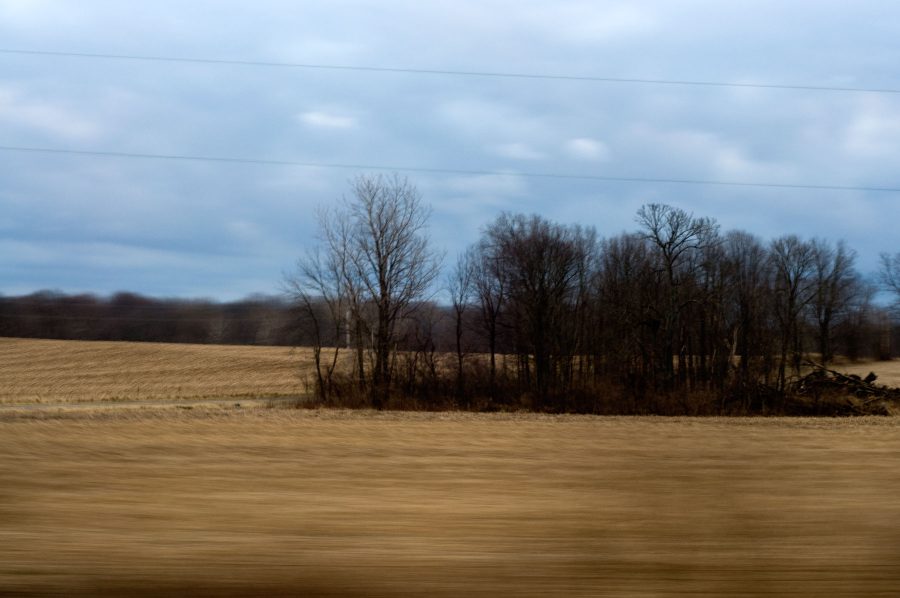 2. Get Out of Town
Do you find yourself always taking photos in the same geographic area (e.g. where you live and/or work)? Perhaps you don't travel much? Get a fresh perspective by getting out of your normal surroundings. You can even kill two birds with one stone by going on vacation and creating new and exciting photos wherever you go. Don't have the time or money for an extended vacation? No problem, use google – or another search engine if you'd like 🙂 – to look for picturesque locations near you. This can really reinvigorate your creativity, and provide the spark you need to break out of your creative funk.
3. Connect with Other Photographers
Sometimes, spending time with like-minded individuals is all you need to get back into the swing of things. Search online for local meet-ups or photo walks where you're sure to meet some new friends and learn some new photographic techniques. There are also numerous workshops covering a wide variety of interesting topics related to photography.
4. Rent or Borrow Some Gear
If you own a DSLR (digital single-lens reflex) or mirrorless camera (or any camera with interchangeable lenses), you can rent a new lens online or borrow one from a friend if he/she is kind enough. Quality camera lenses are very expensive, but you can rent them for a very reasonable price from places like Borrow Lenses or LensGiant. If you've never used a fisheye, tilt-shift or telephoto lens, get one for a weekend and see how you like it. Before you rent a lens, make sure it is compatible with your camera.
5. Start a Photo Project
A good way to get your creative juices flowing again is to start a new photo project. This could include the following: creative shots of spring flowers and plants; various urban or suburban scenes near where you live; and even portraits of your friends, family & pets. By focusing on a specific theme, you will hone your craft and learn how to create themed series of images.
6. Organize the Photos on Your Computer
Of all the suggestions here, this one probably sounds like the most boring. You will find that keeping your work organized and easy to find on your computer is a necessity, especially when your body of work grows. Don't let it get to an unmanageable level, and regularly organize your images by naming them appropriately and deleting non-keeper shots. In addition, make sure you have current backups of all your images (in case your hard drive fails). Ideally, you want to have at least 2 local copies (e.g. on a computer & external hard drive) and 1 remote copy (cloud-based online storage) of all your quality pictures. You may find that by doing this monotonous task, you are in a hurry to get back to taking photos.
7. Take a Break
As with anything, sometimes all you need is a break. Give yourself some time away from photography and anything related to it. Disconnect from all social media, photography blogs and put your camera gear away. Read a book, watch a movie, or do anything else that doesn't remind you of taking or editing photos. Hopefully, you'll be excited to return to doing what you love – making awesome art with your camera.
Have you used any of the above-mentioned methods to help you get out of a "photography rut?" Perhaps you know of some tips that were not included in this post. Leave a comment with your experience getting out of a creative funk.
Did you like this post? Feel free to share it and subscribe to our newsletter for helpful photography tips, resources and information delivered straight to your inbox. Simply enter your email in the opt-in above. Your email address is safe with us, and we will never share it.