One morning this past October, I tried to wake my computer from sleep and it completely froze – I couldn't force quit or anything. I held the power button down to force shutdown, then restarted the machine, and saw the dreaded blank gray screen. This was cause for concern, as I had never seen anything like it, and knew something was seriously wrong. After doing some research online, I performed a PRAM reset (holding a combination of keys while I booted up), after which I saw a gray screen with a folder and blinking question mark on it. To say I was worried was an understatement.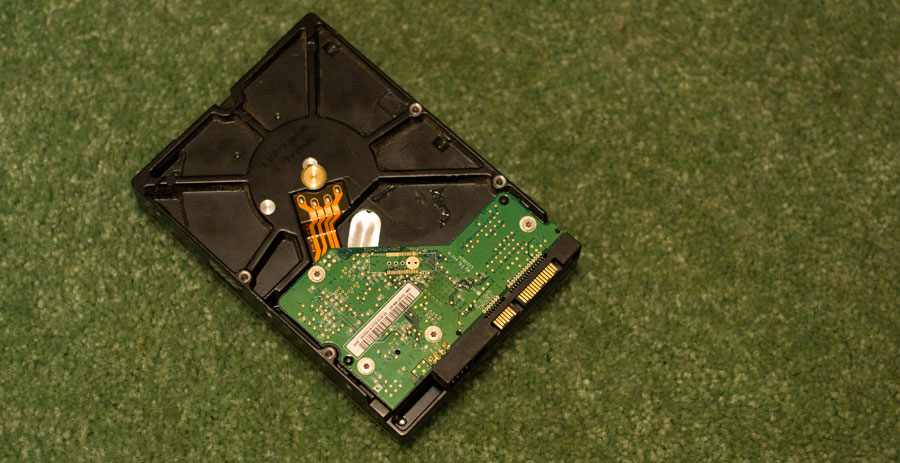 I had created a backup of my system on an external drive earlier in the year, but had deleted that, with the plan to re-organize my files and then create a new backup once I was done organizing everything. Looking back on that, it was pretty stupid of me to delete that backup – I should have just left it until I was ready to create a new one. I procrastinated until it was too late to make an organized, more recent backup. Fortunately, I found an alternate option which worked.
Luckily, I had backed up my photos as high-resolution TIFF files (to a separate external hard drive) about a month before the hard drive failure, so I only lost a couple of my most recent "keeper" photographs, both of which could essentially be re-created – not exactly, of course – because the subjects I shot are close to where I live. I almost lost a ton of other files, including my image editing and graphic design portfolio work, as well as some personal documents. Almost instantly, I began researching data recovery centers, thinking that this was my only option. With the wealth of information online – some excellent, some not-so-great – I was able to assess my situation and figure out the best way to go about recovering my data. I disassembled my iMac using this step-by-step tutorial from ifixit.com and installed a new Crucial 1tb MX200 SSD. With the old drive, I placed it in an enclosure and attempted to access it with my computer. I had no such luck, and confirmed my suspicion that the drive could not be recovered using data recovery software. At first, I thought that I would have to send the HDD off to a data recovery center where they disassemble the drive and recover the data, and charge a good amount to do so.
Fortunately, I found a better and less expensive option. I downloaded the FREE trial version of Data Rescue for Mac and performed a scan to find deleted files on my external drive. I had no idea that restoring deleted files was even possible, and am very glad that I searched online for answers to my numerous questions. Eventually, I ended up purchasing Data Rescue 3 from the App Store for $59. I recovered the majority of my files without their file names and organized by file type, but that is much more than I thought I could retrieve. I have read numerous articles online by people who have lost irreplaceable photos, files and documents when their hard drives suddenly died, and thought about how terrible it would be to lose my most important files. Moving forward, I will be regularly backing up all of my important files, photographs and documents to an external drive, as well as an online backup/cloud service such as Carbonite. Do yourself a favor and have a backup plan in place, preferably one in which you backup to an external drive as well as an online backup service.
Do you have an experience in which you lost – or almost lost – your important files, either through Hard Disk Drive failure or other accident/mishap? If so, leave a comment below and tell us your story.
Did you like this post? Feel free to share it and subscribe to our newsletter for helpful photography tips, resources and information delivered straight to your inbox. Simply enter your email in the opt-in above. Your email address is safe with us, and we will never share it.