Instagram is a great social media platform for photographers, artists and creative types to share their work and interact with like-minded individuals and communities. Many photographers have embraced it and are growing their following while reaching a large audience of potential fans and clients. I have been using it for nearly 4 months now, and must say I thoroughly enjoy sharing my images and discovering other artists and their work.
When I first joined, I tried uploading non-square images (Instagram had started allowing users to do this). I noticed that my vertical images got cropped, and since I don't crop my images, I had to come up with a better option. Instead of uploading non-square images and letting the application chop off important parts of my photos, I format them as squares in Photoshop. Below are the steps I use to format my non-square images for Instagram.
1. Size your image
Open an image and under Image > Image Size, set the size at 1048 pixels on the long edge. Make sure the Resample Image box is checked or you won't be able to change the pixel dimensions.
2. Extend the image canvas
Next, under Image > Canvas Size, change the unit to Pixels (as seen below) and replace the smaller number with 1048. For images that have a darker background (like the ones in this post), I set the Canvas extension color to white. With light background images, I set the background to dark gray. I do this so the edges of my photographs are visible.
3. Save as a JPEG
Save as a JPEG – I save at Quality: 9 High – and you're ready to upload your image to Instagram. Your final non-square image will look somewhat similar to mine below, but may be slightly different because cameras have different image ratios.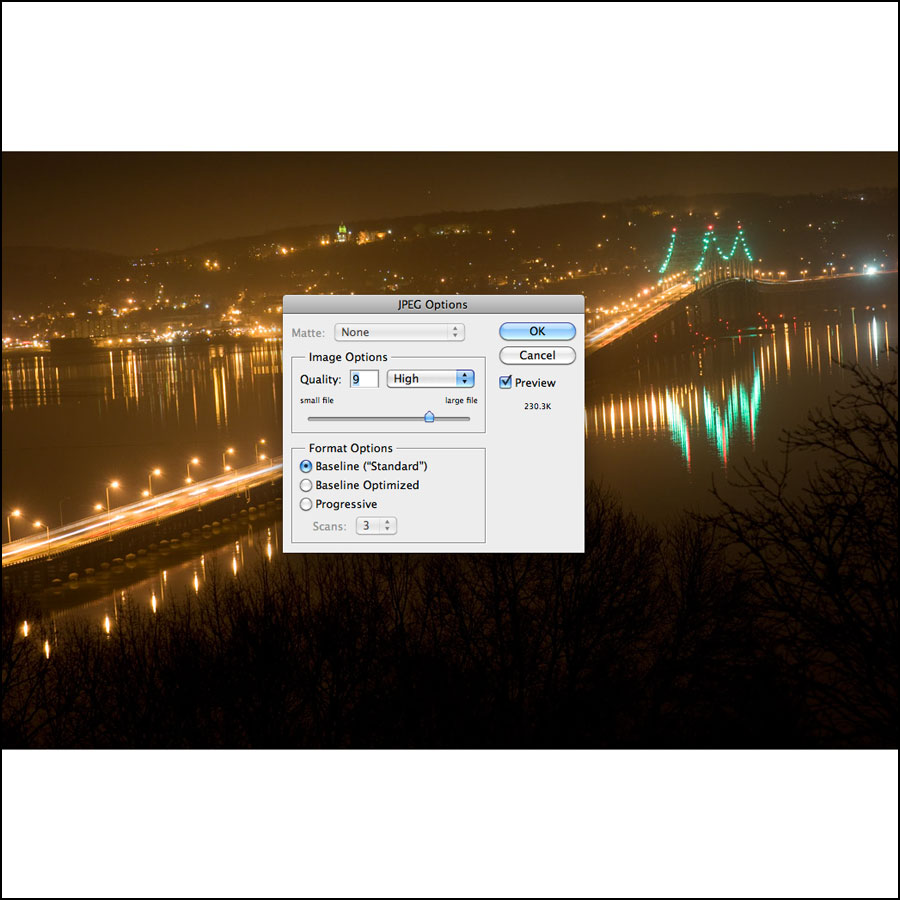 After formatting my images, I email them to myself and upload them to Instagram from my phone. I know there are some applications that let you upload from your computer, but the one I previously used (Gramblr) no longer works for me.
Follow me on Instagram for a daily dose of photography.
Do you use programs or applications other than Adobe Photoshop to size your non-square images so they don't get cropped on Instagram? Let us know what you use and how you do it by leaving a comment below.
Did you like this post? Feel free to share it and subscribe to our newsletter for helpful photography tips, resources and information delivered straight to your inbox. Simply enter your email in the opt-in above. Your email address is safe with us, and we will never share it.